We recently launched a new ingredient SESAQUA™ in November 2022.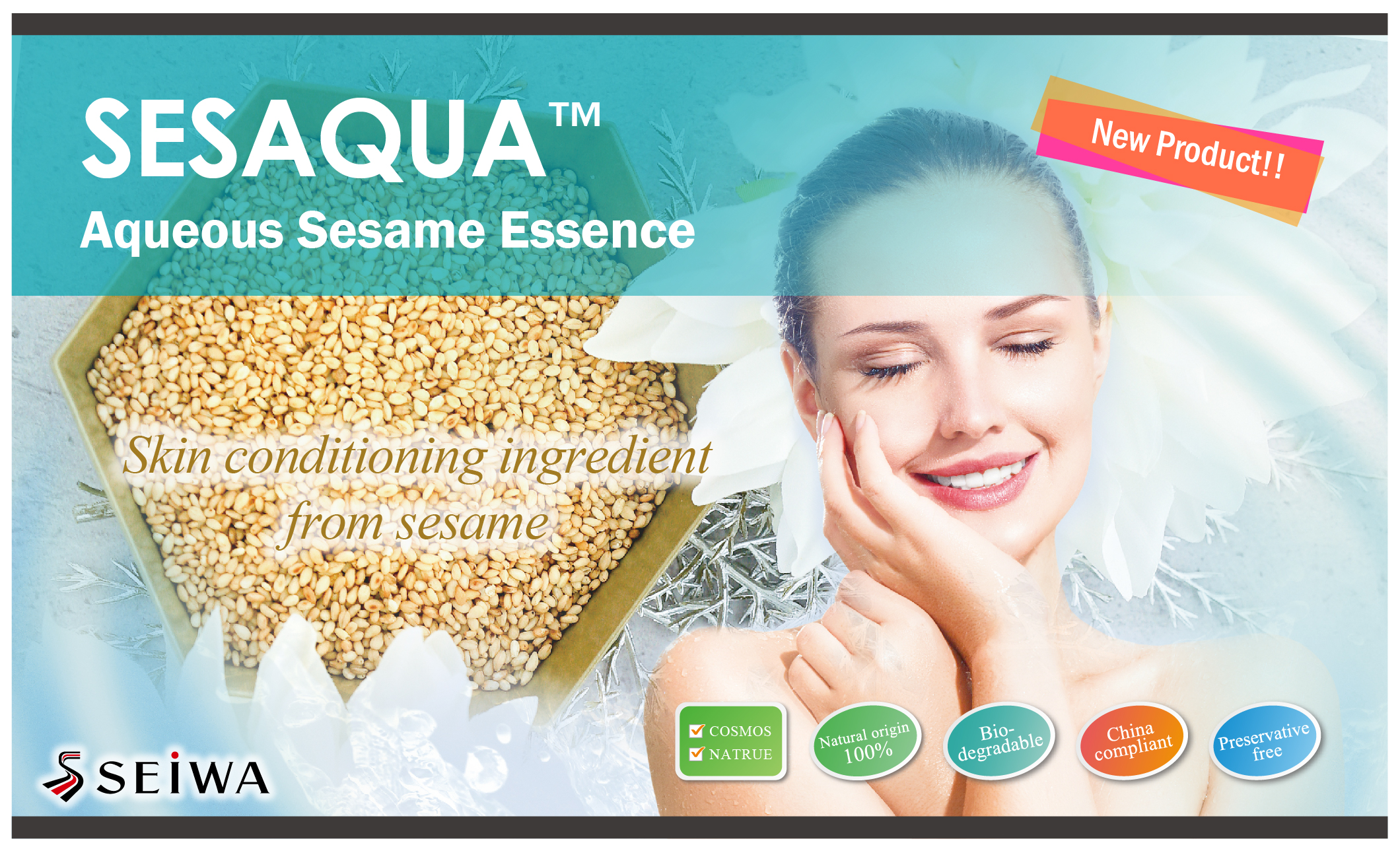 Product name
SESAQUA™
Product Information
"SESAME × AQUA = SESAQUA"
SESAQUA™ is a water soluble active ingredient for skin care which is made from sesame.
Sesame is known as super food which is wild and native to Africa and spreads all over the world. In ancient Egypt, it is said that Cleopatra used sesame oil regularly for beauty. In China, sesame is known as a wonder drug of immortality, which is mentioned in the oldest medicine book. In India, sesame oil is still used as a crude medicine in Ayurveda.
SESAQUA™ is an upcycling ingredient using pomace from manufacturing process of sesame oil. 100% natural and earth friendly features make the material suitable for a variety of applications.
※COSMOS, NATRUE, 100% plant derived, Biodegradable, Preservative free
INCI name
Hydrolyzed Sesame Protein, Butylene Glycol, Water
Contact
Please contact us if you have a question or sample request.
Inquiry Form