Original Research and Development System
With development, evaluation and surveying being the cornerstones of our research and development system, SEIWA KASEI CO., LTD. is a research and development - oriented company taking on the challenge of developing new materials based on the solid evidence of our original research technologies.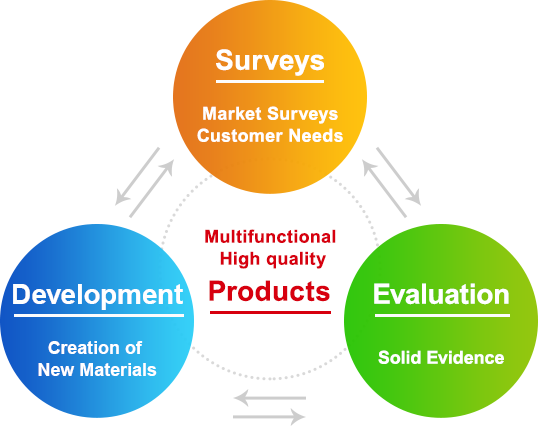 Development Technology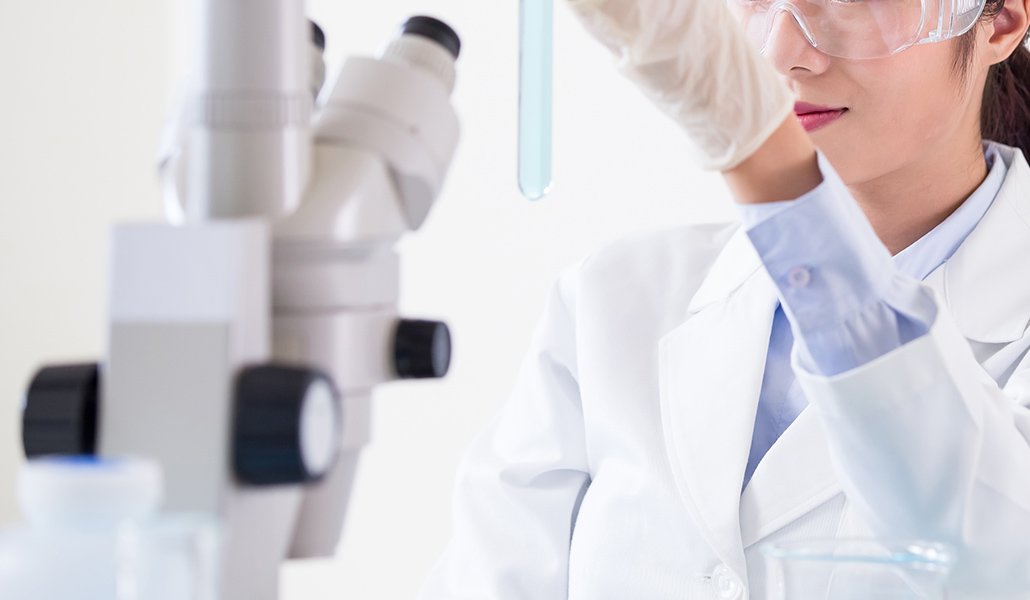 Creation of New Materials
SEIWA KASEI CO., LTD.'s research technology started with the development of hydrolyzed proteins in the 1960s, and has continued to evolve up to the present day with spirited research activities that aim to develop innovative materials keeping in touch with the trends of the times. With the wealth of expertise and know-how that we have accumulated through our hands-on experience so far, and the inquisitiveness to always meet new challenges, our company has produced multifunctional, high-quality and original products that we are proud of.
Evaluation Technology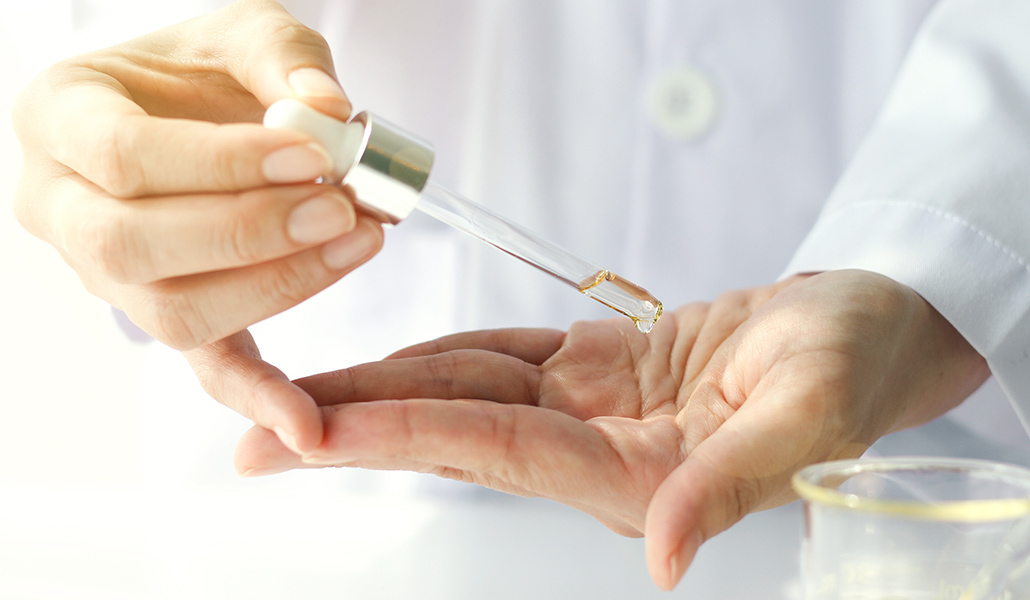 Solid Evidence
In order to provide our customers with functional materials based on solid evidence, we have been focusing on introducing and establishing new evaluation technologies. As a result, we were able to develop a high-level evaluation technology for our main product lines (hydrolyzed proteins / Promois series) in the hair care field which exhibits outstanding features. This had led us to actually develop state-of-the-art functional hair care materials.

As part of our full-fledged foray into the development of materials for skin care and make-up since the early 2000s, we have advanced our initiative to introduce functional evaluation technologies based on dermatology and surface chemistry, which has led us to develop novel, functional materials. As we are never satisfied with the status quo, we constantly adopt new evaluation technologies to move forward to the next stage.
Surveying Capacity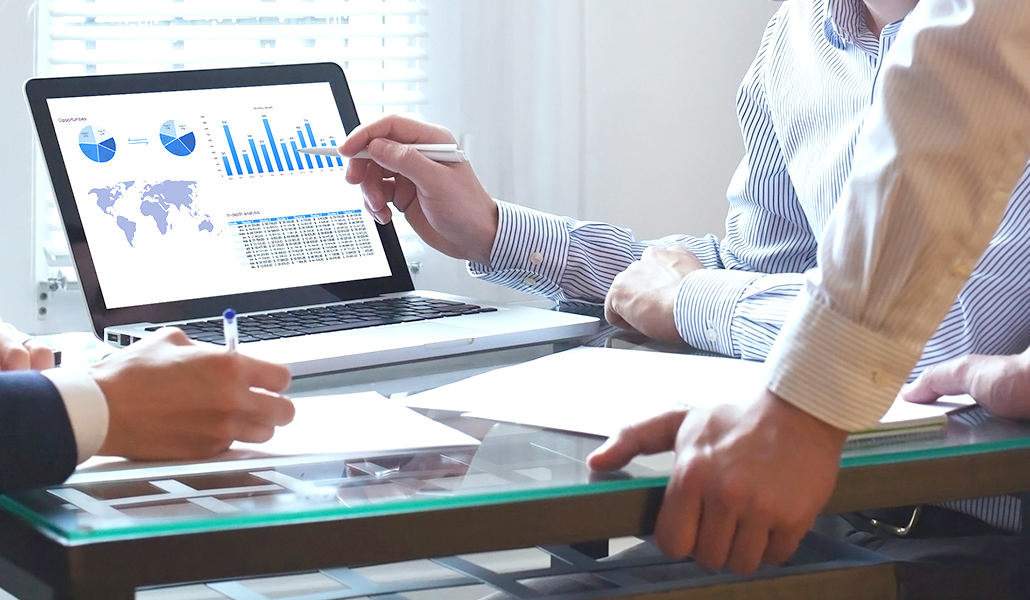 Market Surveys / Customer Needs
SEIWA KASEI CO., LTD. analyzes the needs of its customers at all times based on domestic and international trends in the cosmetic industry as well as market information obtained from its own surveys, customer feedback, and the latest information obtained from events, exhibitions and so on.

The Research and Development Division scrutinizes its research topics based on the information obtained from these analyses, and links its endeavor to the highly accurate actualization of its research and development programs such as the development of outstanding new products and the acquisition of useful new data.