Philosophy
Respect the Harmony between Man, Society and Nature.
Venture of Beauty Life Science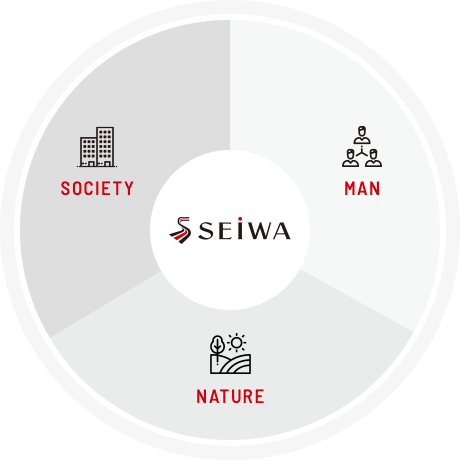 Quality Policy
We introduce our quality policy.
We offer high value added and high quality products and satisfy customers by quick and polite response.

We set the department quality objective and all employees make efforts for its achievement.

All employees are continuously making active efforts so that the quality management system functions effectively at greater performance.
Conduct
We introduce our code of conduct.
1.

Providing service and products of the highest quality to all our customers without distinction.

2.

Conducting our business activities with integrity and in compliance with the Law and social norms.

3.

Improving and maintaining a safe and pleasant work environment to our employees in respect of their individuality and personality.

4.

Warranting the privacy of information obtained through business in a proper manner and to respect our partners' privacy policy.

5.

Promoting ecology and environmental awareness in the industry.

6.

Benefiting national and global development as a member of the international community.
Sustainability
We make utmost efforts to implement the 2030 Agenda for Sustainable Development.
This Agenda listed "Sustainable Development Goals" consisting of 17 goals and 169 targets
in order to eradicate poverty and realize a sustainable world.
We especially focus on following 14 important tasks and go forward to achieve them.

1.

Eco-friendly product manufacturing

2.

Strive for the beautiful sea and the city

3.

Arrange easy-to-work workplace