SEIWA KASEI set up a booth at the in-cosmetics Global 2023 schedule to take place in Barcelona(Spain),28-30 March, 2023.
It was a great experience to meet a lot of people in many countries and the event was a huge success. Thanks for everything!!
Participation Overview
Booth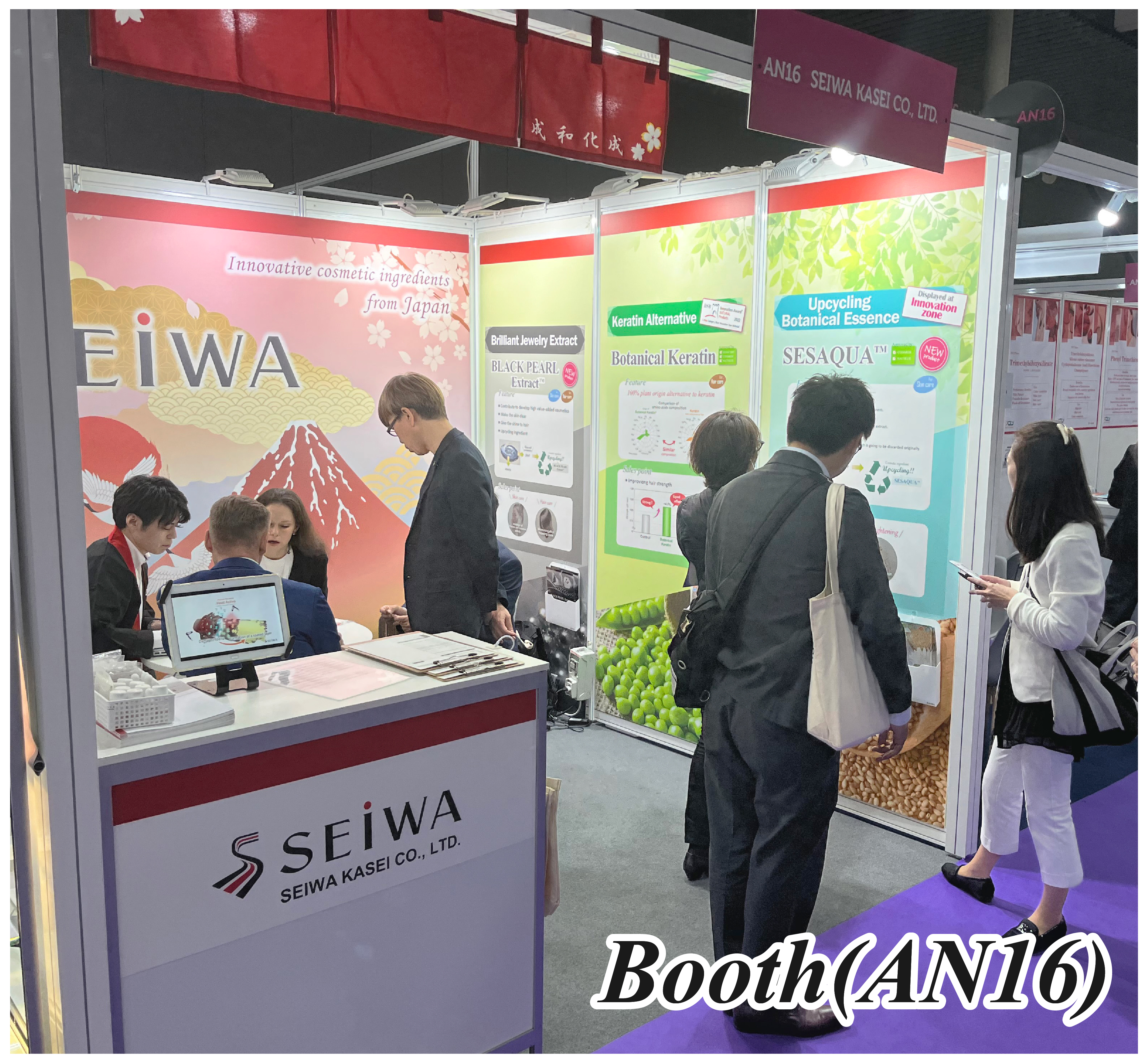 Innovation Zone
SESAQUA™
"SESAQUA" is a water-soluble cosmetic ingredient produced by upcycling sesame, which has skincare efficacy such as the enhancement of collagen production and the inhibition of melanin production. While most of the numerous sesame-derived cosmetic ingredients are oil-soluble, SESAQUA is water-soluble and can be used in various cosmetic formulations.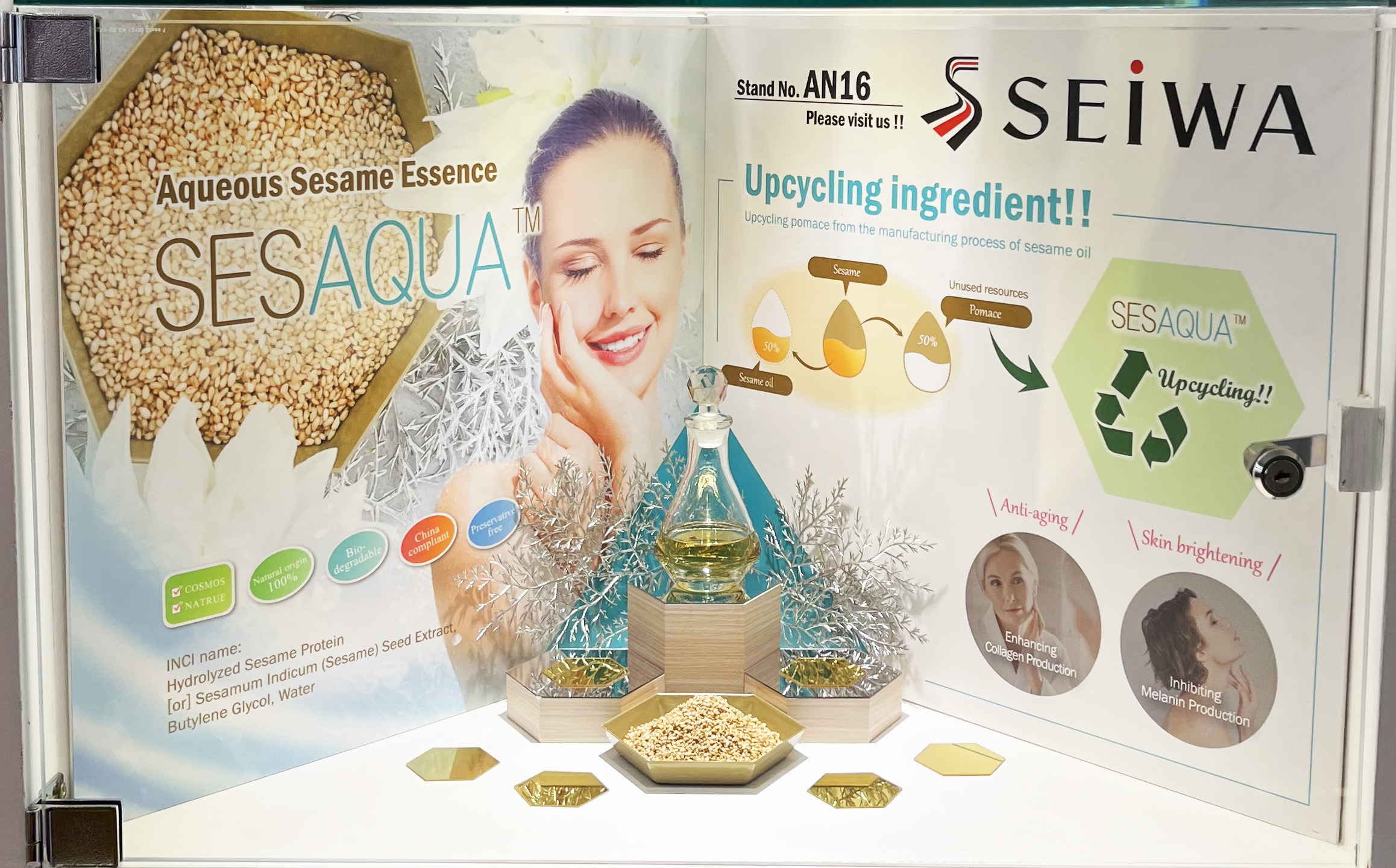 Link