SEIWA KASEI set up a booth at the PCHi 2023 schedule to take place in Guangzhou(China), 15 - 17 February, 2023.
It was a great experience to meet a lot of people in many countries and the event was a huge success.
Thanks for everything!!
Participation Overview
Booth
Amitose™ R
Amitose R is our original amino acid derivative with high moisturizing effect, created by combining "glycerin" and "arginine".
It is the ideal raw material for China's trendy scalp care and the "skin flora" concept, which has become a hot topic in recent years.
Promois™ W-52USIG
Promois W-52USIG is a silylated hydrolyzed collagen made by bonding a silyl group to a peptide obtained by collagen hydrolysis.
With the "Heat Active effect", Promois W-52USIG forms a fine film on hair surface, which repairs damaged hair and improves the water retention and strength.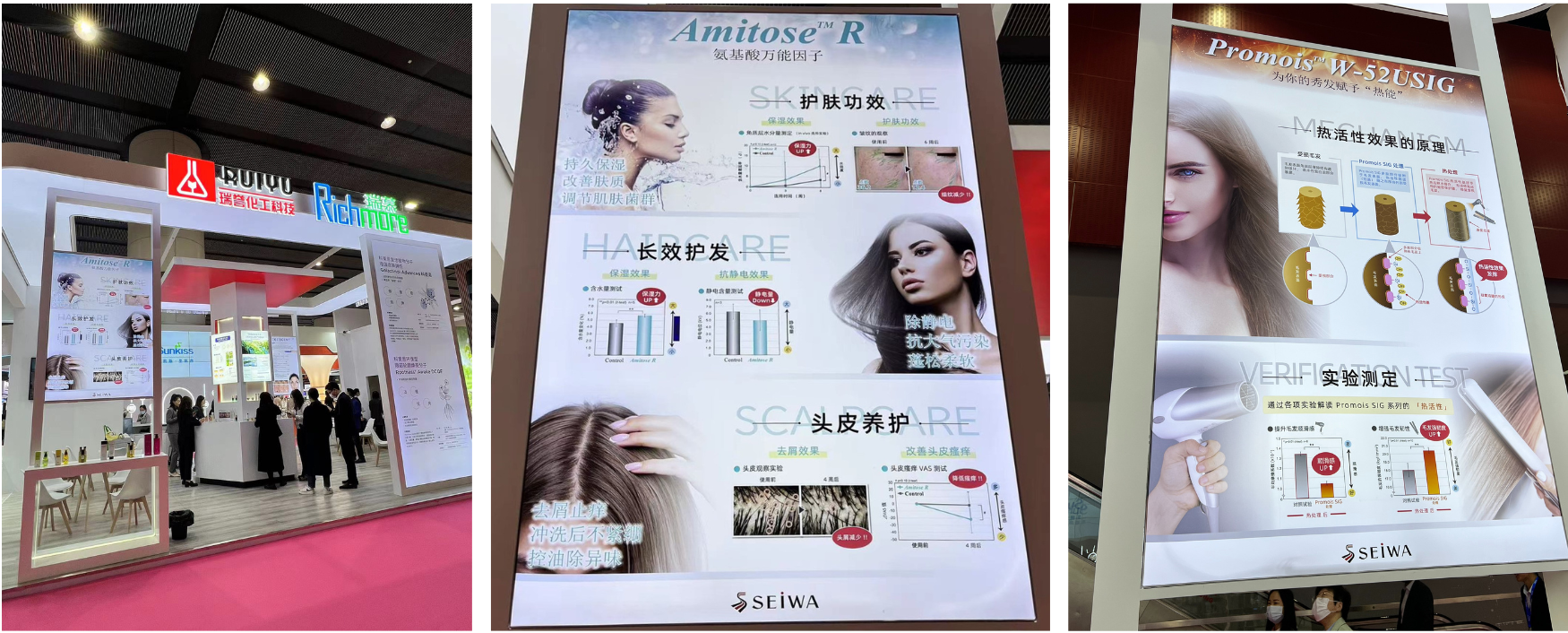 Link