SEIWA KASEI set up a booth at the in-cosmetics Asia 2022 schedule to take place in Bangkok(Thailand), 1 - 3 November, 2022.
It was a great experience to meet a lot of people in many countries and the event was a huge success.
Thanks for everything!!
Participation Overview
Booth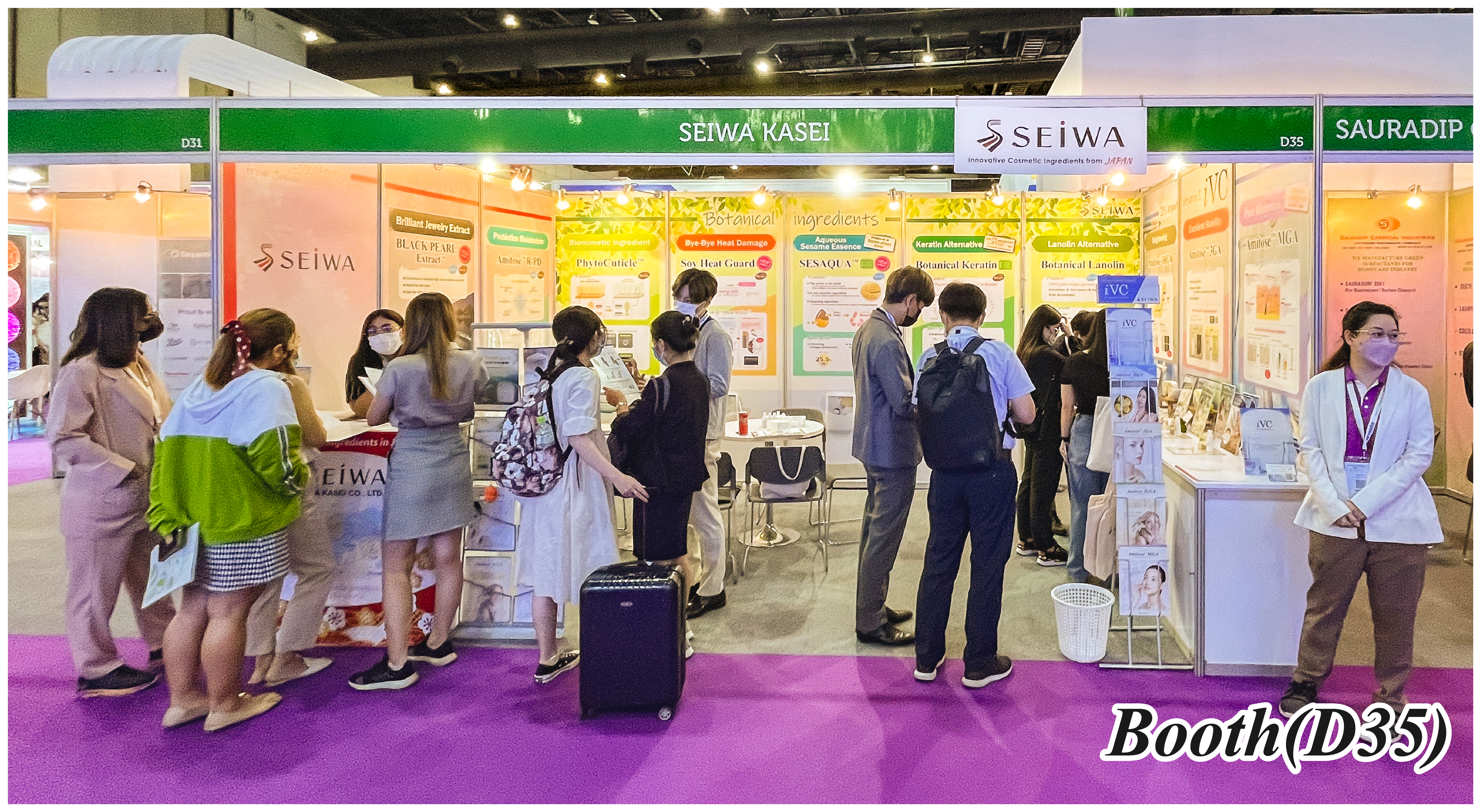 Innovation Zone
SESAQUA™
"SESAQUA", a new product to be launched this autumn, is a water-soluble cosmetic ingredient produced by upcycling sesame, which has skincare efficacy such as the enhancement of collagen production and the inhibition of melanin production. While most of the numerous sesame-derived cosmetic ingredients are oil-soluble, SESAQUA is water-soluble and can be used in various cosmetic formulations.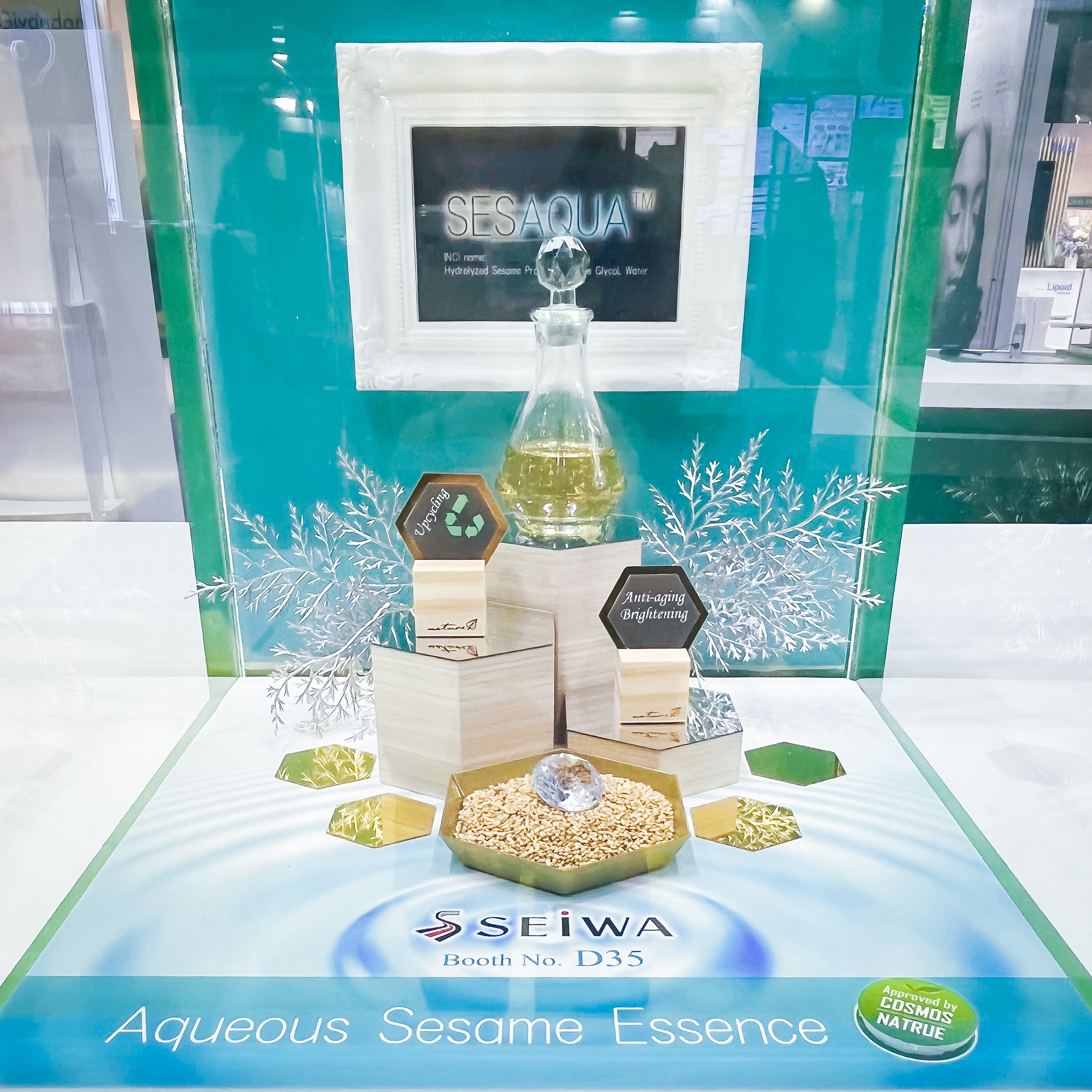 Spotlight On(Healthy Skin)
Amitose™ MGA
Amitose MGA is one of iVC which is our original vitamin C derivative brand. Amitose MGA specializes in the pore care and makes pores less noticeable by a multifaceted approach to the cause of pore troubles.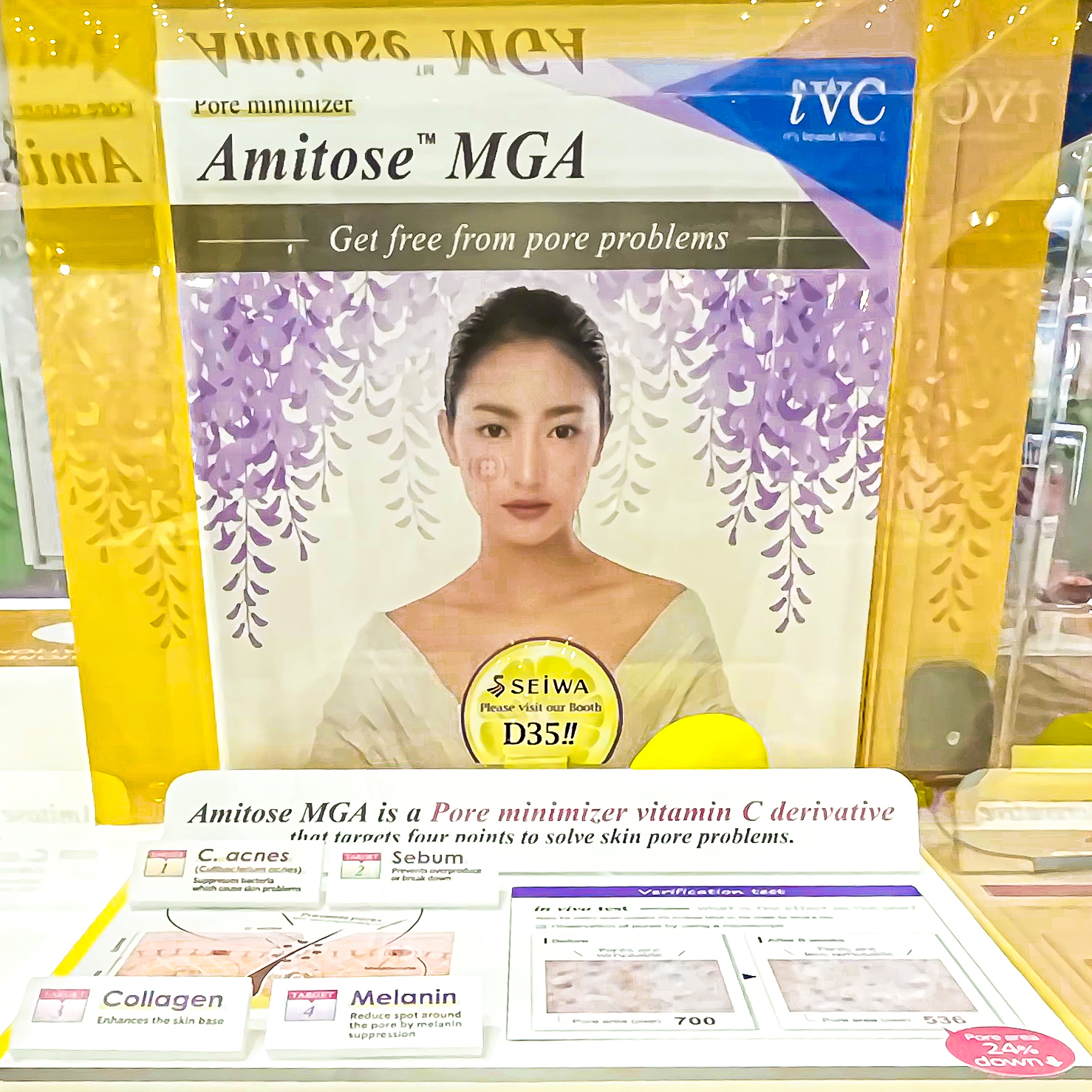 Link