SEIWA KASEI will exhibit at in‐cosmetics Asia 2022, which will be held in Bangkok(Thailand) from November 1st to 3rd, 2022.
We are looking forward to seeing you at in-cosmetics Asia 2022!!
Exhibition information
Schedule: 1 – 3 November, 2022.
Time: 10:00~18:00* ( *It will be closed at 17:00 on 3 November)
Place: Halls 101 - 104, BITEC
Booth number: D35
*Please click here to check the Floor Plan.
We will also be exhibiting at Innovation Zone and Spotlight On.
Innovation Zone・Spotlight On
Innovation Zone
Product name:SESAQUA™
"SESAQUA", a new product to be launched this autumn, is a water-soluble cosmetic ingredient produced by upcycling sesame, which has skincare efficacy such as the enhancement of collagen production and the inhibition of melanin production. While most of the numerous sesame-derived cosmetic ingredients are oil-soluble, SESAQUA is water-soluble and can be used in various cosmetic formulations.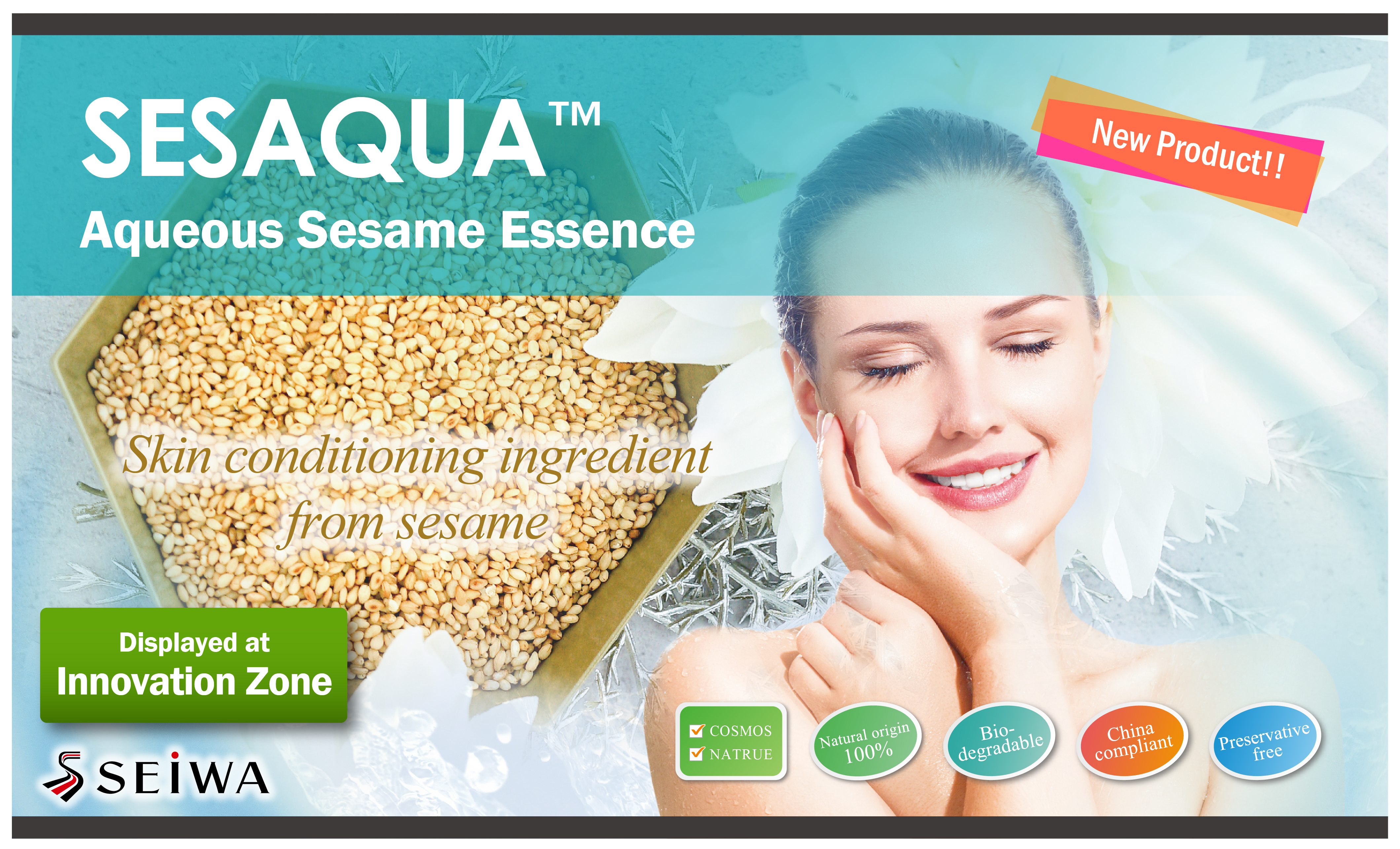 Spotlight On
Product name:Amitose™ MGA
Category:Healthy Skin
Amitose MGA is one of iVC which is our original vitamin C derivative brand. Amitose MGA specializes in the pore care and makes pores less noticeable by a multifaceted approach to the cause of pore troubles.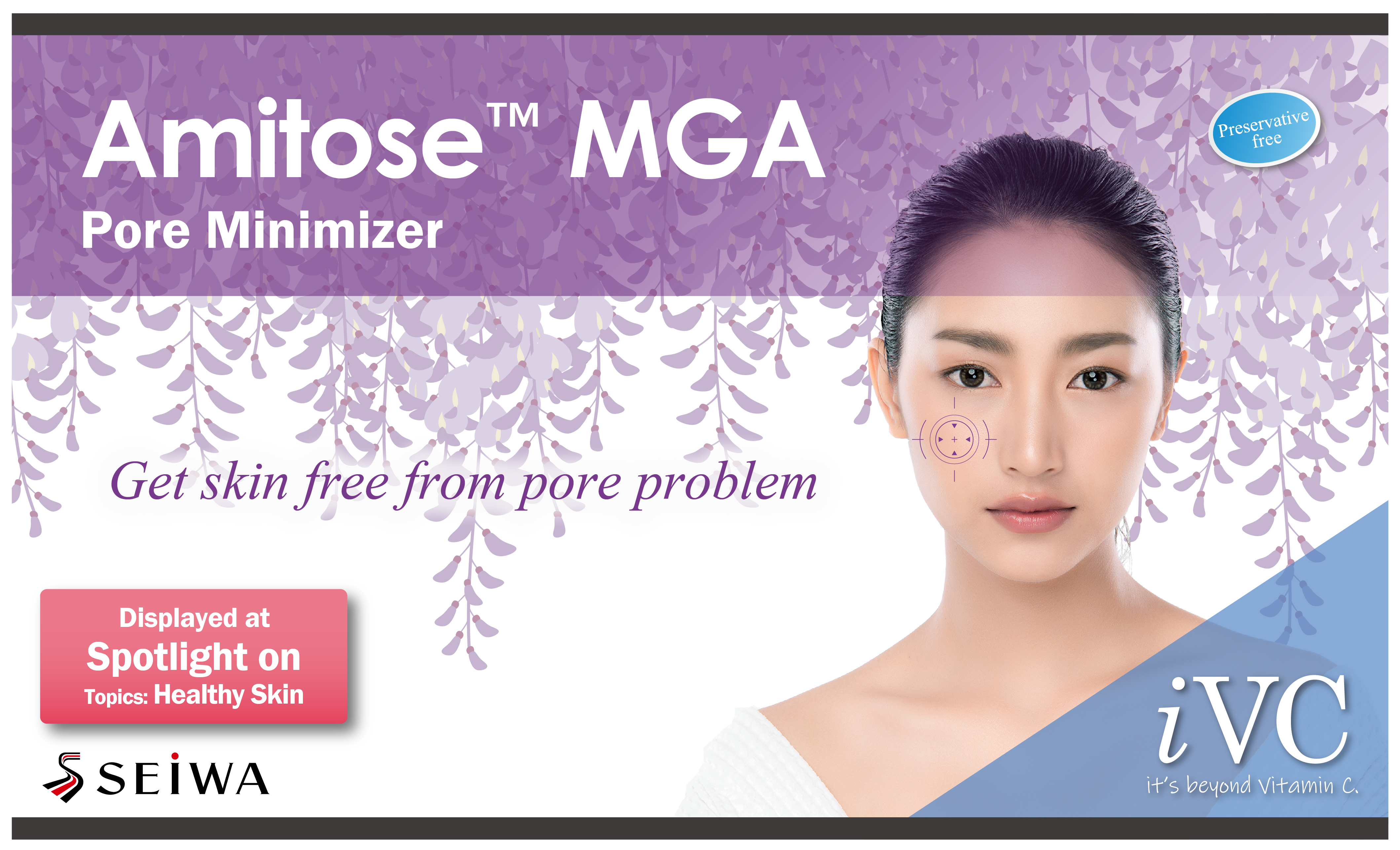 Link
Official website:
https://www.in-cosmetics.com/asia/en-gb.html
Infomation page of Seiwa Kasei:
https://www.in-cosmetics.com/asia/en-gb/exhibitor-details.org-06500b20-223c-4415-a030-27a48e41ec23.html#/