SEIWA KASEI set up a booth at the in-cosmetics Asia 2019 schedule to take place in Bangkok(Thailand), 5 - 7 November, 2019.
It was a great experience to meet a lot of people in many countries and the event was a huge success.
Thanks for everything!!

Booth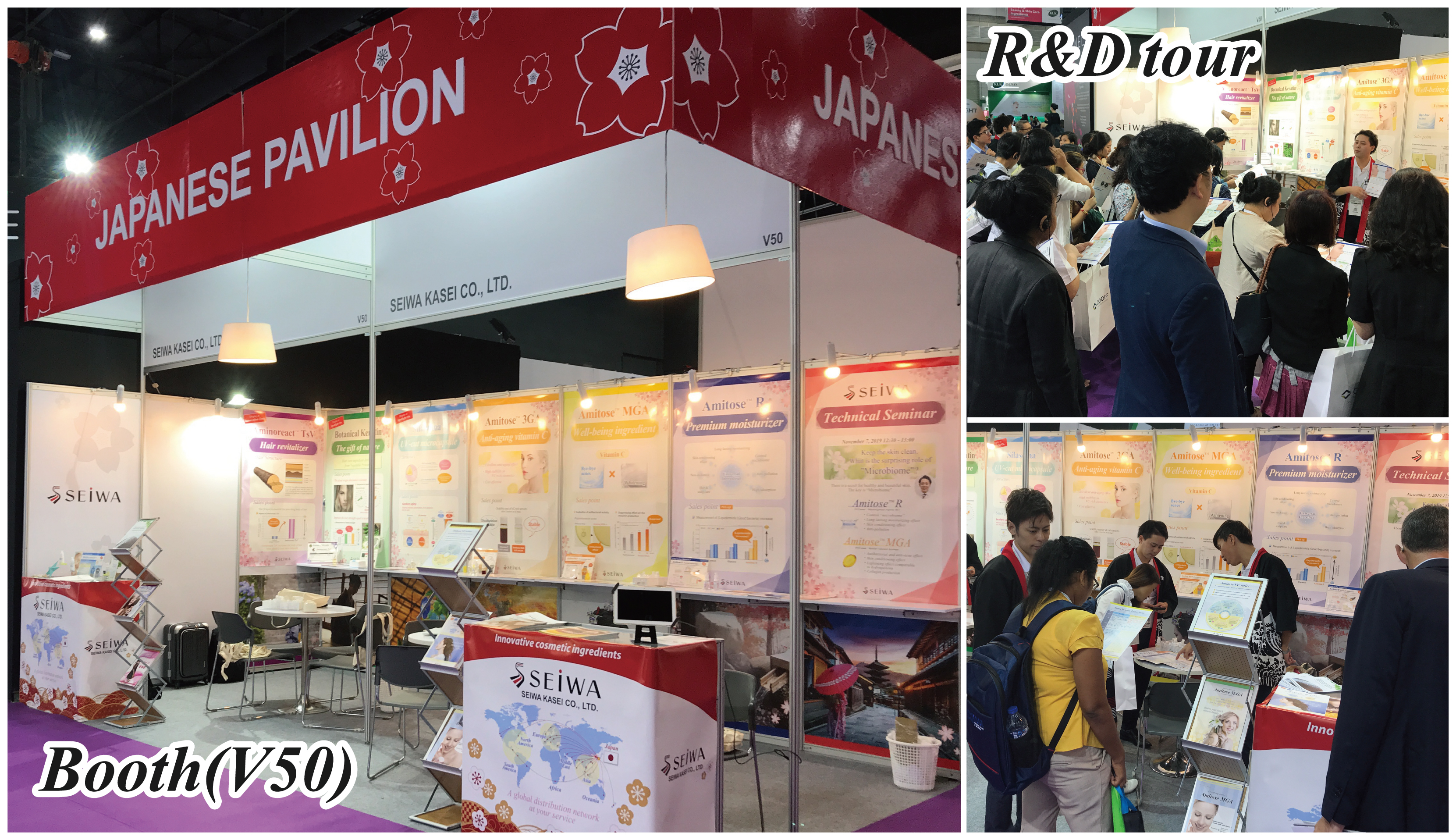 Technical seminar
Title : 「Keep the skin clean – What is the surprising role of "Microbiome"?」
Summary : Presented "Amitose R" and "Amitose MGA" with the content focus on skin microbiome.
Product name : Amitose R、Amitose MGA
Comment : Many people from around the world attended technical seminar and after that they came to our booth. It was good opportunity to introduce our ingredients and to discuss and exchange views of the cosmetic trend over the world.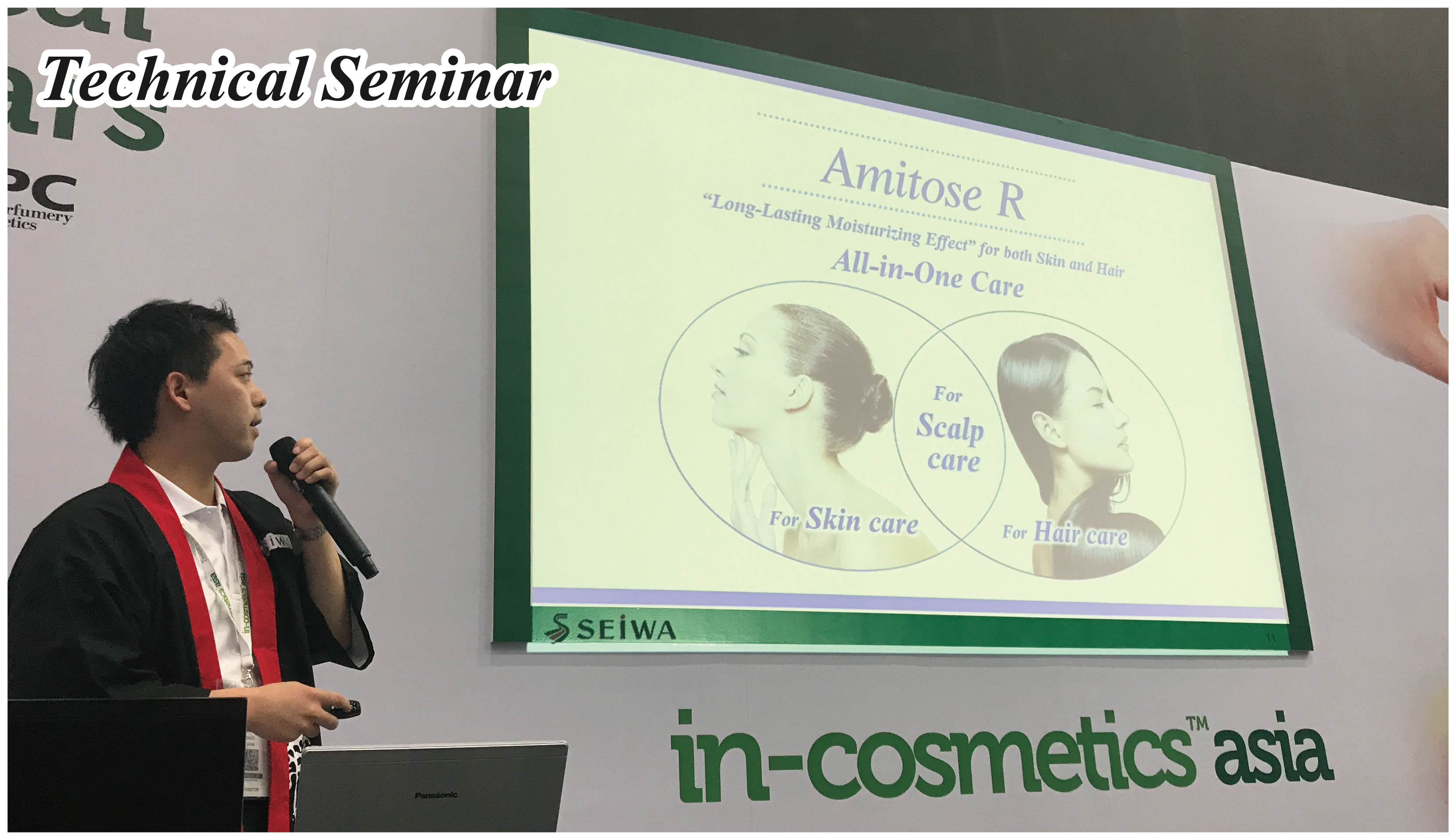 Innovation Zone / Spotlight On
【Innovation Zone】
・Aminoreact TsV
  A new anti-aging hair care ingredient derived from amino acid.
【Spotlight On】
・Botanical Keratin(Category:Clean beauty)
  A hair repairing and voluming up ingredient compatible with botanical concept.
・Silasoma SP(Category:Suncare)
  Encapsulated UV absorbers wrapped with amino acid.


Link
Official website:
https://asia.in-cosmetics.com/
Infomation page of Seiwa Kasei:
https://asia.in-cosmetics.com/en/Exhibitors/6179329/SEIWA-KASEI-COLTD